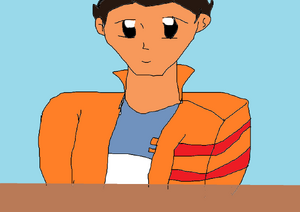 Anime version of the cartoon network series Generator Rex.
Rex mysteriously finds himself in Japan and meets up with new characters and new enemies.
Characters
Edit
Main hero of the series.
A boy who meets Rex in the begining of the series, when he found Rex, he asked him for something to eat. Daisuke doesn't trust him at first, but when a group of guys tried to rob him, Rex beats them up and saves Daisuke as well. Daisuke then takes him to his home and helps him through out the series.
Sister of Daisuke, when she meets Rex, she develops a huge cursh on him.
Hammerhead
Edit
A EVO with a huge hammer head.
A female EVO who with huge sharp claws
An EVO that Rex fights in a park.